UN climate conference opens in Copenhagen for 2 weeks of talks on new global warming pact
By AP
Monday, December 7, 2009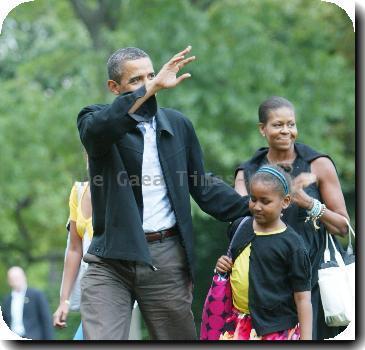 more images
UN climate conference opens in Copenhagen
COPENHAGEN — A U.N. climate conference has opened for two weeks of negotiations among 192 nations to forge a pact to secure the world from calamitous global warming.
Conference president Connie Hedegaard, U.N. climate chief Yvo de Boer and the U.N.'s chief climate scientist Rajendra Pachauri were set to address the thousands of delegates in Copenhagen on Monday.
Negotiations have dragged on for two years, only recently showing signs of breakthroughs with new commitments from the U.S., China and India to control greenhouse gas emissions.
President Barack Obama's decision to attend the conclusion of the two-week conference, after phone consultations with other heads of state, was taken as a signal that an agreement was getting closer. He originally planned to make an hourslong stop in the Danish capital this week.
More than 100 heads of state and government have said they will attend the last day or two, making Copenhagen the largest and most important summit ever held on climate.
Along with roughly 15,000 delegates, officials expect many protesters to descend on Copenhagen for the climate conference. Authorities were beefing up security in preparation.
A study released by the U.N. Environment Program Sunday indicated that pledges by industrial countries and major emerging nations fall just short of the reductions of greenhouse gas emissions that scientists have said are needed.
Environmentalists have warned that emissions commitments were dangerously short of what U.N. scientists have said were needed to keep average temperatures from rising more than 2 degrees C (3.6 F).