Terrorist attack feared after '03 Jackson arrest
Young sailor Dekker's dreams dashed
THE HAGUE, Netherlands — Just four months ago Laura Dekker was a carefree 13-year-old with an extraordinary dream — to become the youngest person to sail solo around the world. On Tuesday, police hauled her home — clutching a suitcase and guitar — from a mystery trip to the Caribbean, and child care workers sought to remove her from her father's custody.
Terrorist attack feared after Jackson arrest
Prince William spends night on London streets
Prince William spends a night on the streets
Police: Body found in river missing American man
Spanish airline is grounded
MADRID — Spain's Development Ministry said Tuesday it had withdrawn the flying license for debt-stricken Air Comet, leaving thousands of Christmas travelers to Latin American destinations stranded at Madrid's airport.
Druids, pagans mark shortest day of year
LONDON — Hundreds of people have celebrated the winter solstice at Stonehenge, braving snowy travel conditions and a morning fog.
Spanish lottery hands out more than $3 billion
Medieval 'mourners' to leave France for US tour
Young sailor Dekker flies back to the Netherlands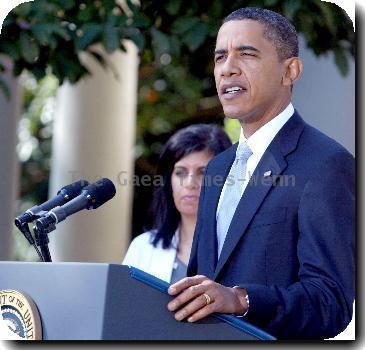 Missing US doctor OK to be questioned by police
Iran expects speedy trial of 3 American hikers
Report: Guinea massacre 'crime against humanity'
US rejects Austrian criticism over Afghanistan
Greeks finish Propylaea restoration on Acropolis
Sarkozy demands Eurostar restart Tuesday
PARIS — President Nicolas Sarkozy has ordered the head of the French train authority to get Eurostar traffic moving again by Tuesday.
Pope says visit to Holocaust memorial "upsetting"
Authorities seek to explain young sailor's trip
Reports: Dutch teen sailor found in Caribbean
Egypt antiquities chief to demand Nefertiti bust
Chavez: US spy plane violated Venezuela's airspace
Israel harvested organs in '90s without permission
French WWII babies shed shame, find German roots
3rd Guantanamo detainee heading to Italy
ROME — State-run and private television stations say a third Tunisian detainee from Guantanamo Bay is being moved to Italy to face international terrorism charges for having allegedly recruited fighters for Afghanistan.
Dutch teen who sought solo sailing trip disappears
Dutch teen who sought solo sailing trip disappears
Germany's Merkel defends climate accord
BERLIN — German Chancellor Angela Merkel is defending the much-criticized outcome of the Copenhagen climate summit as a first step that paves the way for action.
Vatican cracks down on phoney use of papal image