Gautam Adani gets 10th place in the Forbes India Rich List 2009
By jayita, Gaea News Network
Thursday, November 19, 2009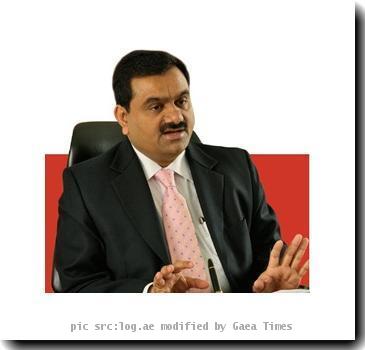 more images
Gautam Adani is the founder and promoter of Adani Power Ltd. Mr. Adani has been the Chief Executive Officer of Mundra Port and Special Economic Zone Limited since January 30, 2007. He has been holding the position of Managing Director since January 28, 1999 and also serves as its Chairman. According to Forbes' 2009 Gautam Adani has the net worth of $ 1.6 Billion.
Gautam Adani was born on June 24, 1962 in the Sethni Pol located in Ratanpol in Ahmedabad, India. Adani, a college dropout, was only in his teens when he came to Mumbai where he got the job of a diamond sorter at Mahindra Brothers. He set up his own diamond brokerage outfit at Zaveri Bazaar after working there for two years.
In 1981 he returned to Ahmedabad to set up a plastic business. This was the beginning of Adani`s venture into global trading by beginning to import polyvinyl chloride (PVC) which is a key raw material for manufacturing plastics.
Today Adani Group has transformed into a multi billion dollar businees empire. Gautam Adani's Business Interests include the following: Power, Infrastructure, Trading, Energy Logistics, SEZs, and Oil and Gas Exploration. Gautam Adani is the man behind Mundra Port, the largest private sector port in India.
Adani Foundation was started in 1996 to manage the Corporate Social Responsibility (CSR) activities of the Adani Group. The foundation is also involved in various social welfare and activities such as rural developmemt, education, and health.