Terrorist attack feared after '03 Jackson arrest
Terrorist attack feared after Jackson arrest
Prince William spends night on London streets
LONDON - The global financial downturn has affected Asian weddings in London, which have been known for their flamboyance, as most couples here are now reluctant to indulge in glamorous and extravagant ceremonies.
LONDON - Britain has lodged a diplomatic protest against the tightening of India's visa rules, which prohibits travellers from returning to the country within two months of any visit.
London, Dec. 22 (ANI): Chelsea owner Roman Abramovich is set to splash up to 55 million pounds in the January window to rekindle the club's chances at the Premier League.
LONDON - A former international billiards player has been found guilty of stealing a mobile phone after he answered a call and gave the owner his name and address.
LONDON - The Ford Focus has been voted the UK's most popular car of the decade, according to a new poll by Auto Trader magazine.
LONDON - Ex- vice presidential candidate Sarah Palin has won the title of telling the biggest political lie of the year.
LONDON - Princess Diana poured out her heart and the inner turmoil at the breakdown of her marriage in a series of letters to her beautician Janet Filderman, which are set to go under the hammer.
LONDON - Prince Harry and his on-off girlfriend Chelsy Davy have reportedly shared a nine-hour long steamy night at her London pad.
Prince William spends a night on the streets
London, December 22 (ANI): A vicar has created controversy by encouraging the poor to steal.
Father Tim Jones insisted in his Christmas sermon at St Lawrence Church, York, that the only way the destitute can survive at present time was by shoplifting.
LONDON - A rare box of 100 three-dimensional stereo cards, which allowed affluent Nazi families to witness the progress of the German army as it conquered the West right in their homes, is set to be auctioned next month.
LONDON - With Christmas just a few days away, Britons are increasingly catching their eyelids on new Christmas jumpers and glitter fragments in eyeballs-some of the most bizarre injuries ever seen over the festive period.
LONDON - A tramp has claimed that he has befriended French First Lady Carla Bruni-Sarkozy and that she regularly gives over 50 and 100 euro notes and even offered to put him up in a hotel.
LONDON - Special US forces have reportedly carried out multiple secret raids on the Al-Qaeda leadership in Pakistan's lawless tribal regions along the Afghan border, a former NATO officials has disclosed.
LONDON - Three cryptic signatures on a leather-bound parchment might prove the theory that William Shakespeare was a secret Catholic who spent his "lost years" in Italy.
Druids, pagans mark shortest day of year
LONDON — Hundreds of people have celebrated the winter solstice at Stonehenge, braving snowy travel conditions and a morning fog.
LONDON - A British priest has drawn criticism after advising the hungry they should shoplift.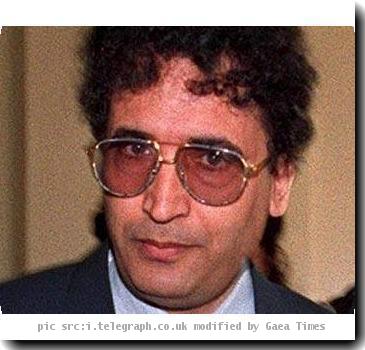 LONDON - The BBC has claimed that its Persian television signal was being jammed following the airing stories on the death of Iran's top dissident cleric, Grand Ayatollah Hossein Ali Montazeri.
LONDON - A dog called Oscar has travelled across 29 countries, exploring all the famous sights including the Pyramids of Egypt and New York's Statue of Liberty.
LONDON - There has been a significant increase in the number of abuse cases against jobcentre staff over the past one year, according to figures released in British parliament.
LONDON - A man who sniffed a British supermarket worker's bum at least 20 times is on the run.
LONDON - Four-year-old Hayden Wright broke into a neighbour's place at midnight pocketing five Christmas presents under a tree, after getting drunk.
LONDON - Britons are expected to spend 4billion pounds this weekend shopping for last-minute Christmas presents.
LONDON - A UK court sentenced a man to three years in prison for killing his wife by hurling a remote control on her head.
LONDON - A real-life Santa Claus is said to have been sneaking into a park at night and hanging presents on the fir trees.
LONDON - A parrot, who has a habit of swearing, has been stolen by burglars from Southampton.
The two-year-old African grey bird known as Sky, enjoys shouting swear words like "f*** off", "b*****d" and "w****r".