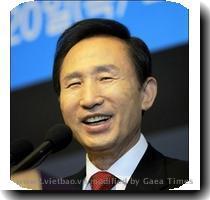 more images
21 militants killed in Afghan operations
KABUL — The Afghan Defense Ministry says 21 militants have been killed in three separate operations in the Central Asian country's fight to combat the resurgent Taliban.
Oil hovers above $73 ahead of OPEC meeting
Hunger still stalks Afghan children despite aid
Did 'Jihadi cool' lure 5 Americans to Pakistan?
US decries Cambodia's deportation of Uighurs
ISLAMABAD - : While Pakistan and Afghanistan have reached an accord to allow trucks to move freely in other's territory, Pakistani officials have denied allowing Indian goods movement through its territory into Afghanistan.
ON THE ROAD WITH MULLEN: Parking concerns in Iraq
Nominees for Afghanistan's new Cabinet
Afghan President Hamid Karzai's nominees for his new Cabinet, presented Saturday: