Terrorist attack feared after '03 Jackson arrest
Egyptian court upholds 4 years jailing of blogger
Pa. teens plead not guilty to hate crime charge
NEW YORK - New Yorkers, it seems, are the most unhappy bunch you can imagine in the US, a study published in Science magazine said Tuesday.
Young sailor Dekker's dreams dashed
THE HAGUE, Netherlands — Just four months ago Laura Dekker was a carefree 13-year-old with an extraordinary dream — to become the youngest person to sail solo around the world. On Tuesday, police hauled her home — clutching a suitcase and guitar — from a mystery trip to the Caribbean, and child care workers sought to remove her from her father's custody.
Terrorist attack feared after Jackson arrest
DC asks judge to dismiss gay marriage lawsuit
Civil rights group SCLC unseats 2 leaders in probe
NEW DELHI - The Delhi government Tuesday announced that monthly pension of Rs.1,000 would be given to divorced, separated, abandoned, deserted and destitute women in the capital.
Prince William spends night on London streets
ACLU contests RI school's pay-to-play sports edict
Pa. teens to be arraigned on hate crime charge
Druids, pagans mark shortest day of year
LONDON — Hundreds of people have celebrated the winter solstice at Stonehenge, braving snowy travel conditions and a morning fog.
BERLIN - German consumers are entering the new year in a sober mood, with a key survey released Tuesday expected to show a fall in confidence among households in Europe's biggest economy.
PANAJI - The Goa chief minister's gold medal awarded to two senior police officers for 'dedicated and commendable' services has come under cloud with civic groups alleging that the tainted police officers have been decorated.
Iraqi immigrant indicted in daughter's death
Oral Roberts remembered as charismatic leader
Mexico City 1st in region to approve gay marriage
Thousands gather to remember Oral Roberts
TULSA, Okla. — Thousands of mourners have packed an auditorium to remember the life of evangelist Oral Roberts. Fellow evangelist Pat Robertson opened Monday's memorial service at Oral Roberts University with a prayer, describing Roberts as a man who walked with God but never gave up the common touch.
Hundreds gather at service for Oral Roberts
Hundreds wait to get into service for Oral Roberts
FRANKFURT - Former tennis bad boy Boris Becker expressed his amazement Monday at how Tiger Woods managed to hide his numerous affairs for so long from his wife and other insiders.
China defends deportation of Uighur asylum-seekers
Pope says visit to Holocaust memorial "upsetting"
UN: Ugandan rebel attacks may have been war crimes
Storm-walloped East Coast returns to work _ slowly
Even after death, Roberts' hand to be felt at ORU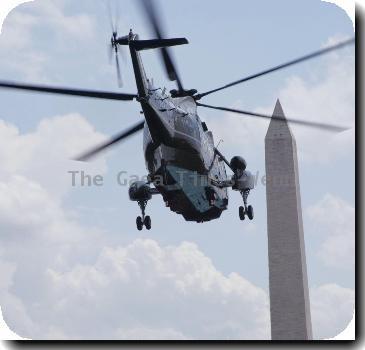 KOLKATA - It's winter in Kolkata and sure enough it has brought in its wake the Bhutias - Tibetan traders who descend from the hilly regions of north and northeast India to sell colourful woollens. City folks await their arrival eagerly.
Reports: Dutch teen sailor found in Caribbean