Terrorist attack feared after '03 Jackson arrest
Egyptian court upholds 4 years jailing of blogger
Terrorist attack feared after Jackson arrest
Druids, pagans mark shortest day of year
LONDON — Hundreds of people have celebrated the winter solstice at Stonehenge, braving snowy travel conditions and a morning fog.
Oral Roberts remembered as charismatic leader
Thousands gather to remember Oral Roberts
TULSA, Okla. — Thousands of mourners have packed an auditorium to remember the life of evangelist Oral Roberts. Fellow evangelist Pat Robertson opened Monday's memorial service at Oral Roberts University with a prayer, describing Roberts as a man who walked with God but never gave up the common touch.
Hundreds gather at service for Oral Roberts
Hundreds wait to get into service for Oral Roberts
China defends deportation of Uighur asylum-seekers
Pope says visit to Holocaust memorial "upsetting"
Even after death, Roberts' hand to be felt at ORU
Too cold for nude protest, NYC bikers switch gears
Vatican cracks down on phoney use of papal image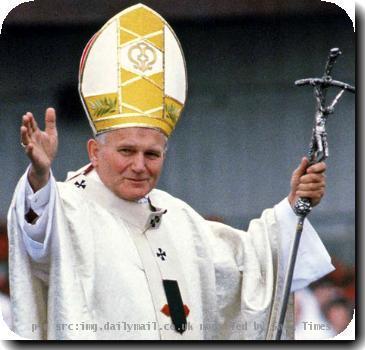 more images
Bikers plan topless ride to protest lane removal
US on watch for Iranian meddling in Iraq voting
Diocese bankruptcy judge unseals victim settlement
Police: Brazil boy stuck with needles in rituals
Vietnamese monks under pressure seek French asylum
Vatican defrocks African archbishop for defiance
Irish bishop resigns after sex abuse scandal
NZ church's Joseph and Mary billboard stirs debate
Officials say priest attacks menorah in Moldova
Israel chief rabbi visits mosque that was torched
Emanuel lights National Menorah at White House
Anti-Muslim graffiti found on French mosque
Emanuel to light National Menorah at White House
Episcopal bishop seeks prayer in rift over gays
Iran clerics rally to support supreme leader
Mosque: VA men detained in Pakistan 'regular kids'