Terrorist attack feared after '03 Jackson arrest
Israel passes demands in prisoner swap to Hamas
Weeks of fighting Yemen rebels killed 73 Saudis
Terrorist attack feared after Jackson arrest
Gunmen kill family of Mexican drug war hero
Suicide bombing kills 3 at NW Pakistan press club
Iran: Border spat with Iraq was misunderstanding
Some Romanians nostalgic 20 years after communism
NEW DELHI -The delay in construction of submarines has raised concerns for the Indian Navy which Tuesday said that its underwater capability would be reduced by 50 percent by 2015.
NEW DELHI - Terming China hegemonistic and very aggressive, former national security advisor (NSA) Brajesh Mishra Tuesday called for the right combination of strategic and diplomatic policies to defend India against Beijing's containing policies.
NEW DELHI - Counter-terrorism and intelligence sharing, delivery of weapons and enhancement of cooperation in research and development were high on the agenda as a joint working group on defence between India and Israel met here Tuesday.
Ethiopia court sentences 5 to death over terrorism
Police say suicide bomber kills 3 in NW Pakistan
NEW DELHI - President Pratibha Patil will be on board the country's lone aircraft carrier INS Viraat in Mumbai Wednesday, close on the heels of becoming the first woman to fly in an Indian Air Force (IAF) fighter jet.
Israel gives response to Hamas prisoner swap offer
Police: Suicide bomber kills 3 in NW Pakistan
Police: Suicide bomber kills 2 in NW Pakistan
Police: Bomb explodes in Pakistan's northwest
JAMMU - The Border Security Force (BSF) had foiled an infiltration attempt by a group of militants who fired at Indian positions in Jammu and Kashmir's Ramgarh sector in an attempt to sneak in, a senior official said Tuesday.
WASHINGTON - The once-adrift APJ Suryavir, a 740-foot India-flagged bulk carrier suffered engine failure over the weekend, has resumed its voyage to Portland, Oregon after repairing its engines.
BHUBANESWAR - Thousands of policemen have been deployed in Orissa's trouble-hit Kandhamal district to ensure peaceful Christmas celebrations, authorities said Tuesday.
Rights courts condemns Guatemala in 1982 massacre
JAMMU - Indian and Pakistani border guards exchanged heavy firing at the international border between the two countries in Jammu and Kashmir Monday evening, an official said.
Prisoner swap talks enter critical phase in Israel
Report: Guinea massacre 'crime against humanity'
WASHINGTON - US coast guard has mounted emergency efforts to rescue 28 crew members of an India-flagged 740-foot bulk cargo ship, APJ Suryavir, as it drifted about 865 km southwest of Alaska's Adak Island Monday.
New charges against Philippine massacre suspect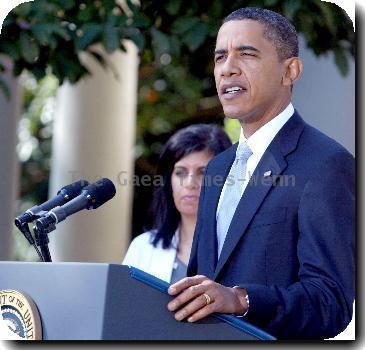 UN: Ugandan rebel attacks may have been war crimes