San Francisco (GaeaTimes.com) – The Race to the Top, the ultimate education game show is gathering some heat. The State Finalists are being chosen this week. According to some officials, the competition has spurred some innovation in public education by luring funding during these tough financial times. Several States are now lifting limits on charter schools and an overhaul is made on the ancient teacher evaluation system taking steps toward performance pay. Arne Duncan, U.S. Secretary of Education, announced at 10:30 a.m. that 16 states have been selected as finalists in the  federal Race to The Top education stimulus for money. The news was received with a cautious welcome when the districts are dealing with huge deficits and continuously slashing their budgets to get state education cuts. $4.35 billion will be awarded to states that promise to implement innovative education reform plans over two rounds.
LUCKNOW - Former president A.P.J. Abdul Kalam Tuesday asked students in Uttar Pradesh to emulate a development model he had successfully implemented in Tamil Nadu years ago to bring urban amenities to rural areas.
NEW DELHI - Just a week after the nursery admissions process began in the capital with the promise of being "much smoother" than previous years, complaints have started pouring in from parents about irregularities in different schools. School bodies, however, deny the allegations.
BHOPAL - Madhya Pradesh Police Tuesday arrested the driver of the IIM-Indore professor who was found killed in her residence last week, police said.
LUCKNOW - The Indian Institute of Information Technology-Allahabad (IIIT-A) will select students from Uttar Pradesh for the national award programme 'Innovation in Science Pursuit for Inspired Research', an official said Monday.
PATNA - Hundreds of poor school children in Bihar's Aurangabad district have appealed to Maoist guerrillas not to damage or target their schools as it impacts their education badly.
BANGALORE - Like any other teenagers, Anitha and her classmate Mamtha, both school students in India's tech hub Bangalore, dream to achieve "big" in life but are shackled by poverty. Now help is at hand for such poor children in Karnataka to achieve education.
CHANDIGARH - The Punjab government has sanctioned Rs.23.73 crore (Rs.237.3 million) for construction of 21 model schools in educationally backward blocks, a state minister said here Sunday.
NEW DELHI - The vice-chancellor of one of India's leading institutes of Sanskrit learning based here has got his fourth extension, reigniting charges that he has stayed on in the post too long.
KOLKATA - Nobel laureate economist Amartya Sen feels there is an urgent need to review the curriculum at the primary level to make home task redundant and private tuition unnecessary.
NEW DELHI - A survey amongst 1,362 students in 40 business schools across the country reveals that 74 percent of them fear that recession has affected their placement opportunities.
PATNA - Rescued child labourers, studying in about 1,400 schools in Bihar, will be provided mid-day meals, an official said Friday.
CHANDIGARH - To curb the tendency among private schools to mint money through sale of highly priced admission forms, the Chandigarh administration has fixed a ceiling of Rs.100 per form for all schools in the union territory, officials said Friday.
NEW DELHI - The Indian Institute of Management (IIM) Calcutta has announced a satellite-based management programme for chartered accountants and other accounting professionals, an official said Thursday.
NEW DELHI - Teachers of one of India's top educational institutes, the St. Stephen's College Thursday launched a protest campaign against the bishop of the college, alleging "reckless" interference in its administrative and financial matters.
NEW DELHI - National Knowledge Commission chairperson Sam Pitroda Thursday said Indian universities must become the hub of research to capture the synergies that exist between teaching and research.
NEW DELHI - The Human Resource Development (HRD) ministry has asked for a daily update on the online Common Admission Test (CAT) for Indian Institutes of Management that was marred by technical glitches.
HYDERABAD - National Institute of Technology, Warangal (NIT-W), Wednesday signed a memorandum of understanding (MoU) with Malardalen University (MDH), Sweden, to promote collaboration in innovation, design and engineering in embedded systems, real-time systems and software engineering.
GIESSEN - Joybrato Mukherjee, a 36-year-old professor of English whose parents immigrated from India, became Germany's youngest chief executive of a university Wednesday.
GHAZIABAD - An 18-year-old girl student of a dental college in Ghaziabad attempted suicide by hanging herself allegedly because of her poor academic performance, family said.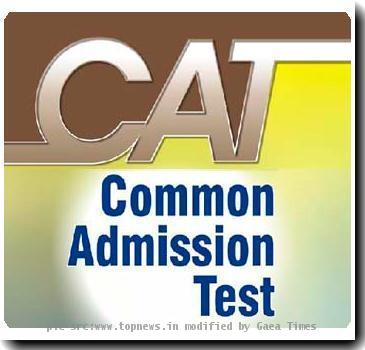 CHANDIGARH - Over a year after its creation was announced, the management of the Sri Guru Granth Sahib World University Wednesday said the institution would start functioning from the March 2011 session.
CHANDIGARH - Over a year after its creation was announced, the management of the Sri Guru Granth Sahib World University Wednesday said the institution would start functioning from the March 2011 session.
NEW DELHI - Human Resource Development Minister Kapil Sibal Wednesday said the government is open to Indian Institutes of Technology (IIT) opening their branches abroad.
CHANDIGARH - Over 2,600 private schools across Punjab Wednesday continued their shutdown for the second day after the Punjab School Education Board (PSEB) recently disaffiliated 187 schools for not complying with its rules.
NEW DELHI - It was a year of reform in the field of education. From the laudable Right to Education Act to controversial faculty quota in IITs and IIMs, the education sector remained a headline hogger across India. As the curtains come down on 2009, IANS revisits some of the major events:
CHANDIGARH - School students in Haryana can look forward to some fun while learning. They will soon get outdoor education with the state government initiating a scheme to take them on excursion tours.
ALIGARH - The Aligarh Muslim University Tuesday signed a memorandum of understanding (MoU) with Indonesia's Darussalam Institute of Islamic Studies to jointly organise conferences and cultural programmes and exchange faculty members.
NEW DELHI - The race for nursery admissions began in the capital Tuesday with the sale of admission forms in different schools.
CHANDIGARH - The future of thousands of students in schools across Punjab hangs in the balance with the Punjab School Education Board (PSEB) deciding to disaffiliate 187 schools in the state for not adhering to rules.