The 8.8 magnitude earthquake in Chile last week was so powerful that it may have shifted the Earth's axis by about three inches shortening our days by 1.26 millionth of a second. The shortening of our days by that much amount won't have any directly perceivable changes in the environment such as season or temperature changes. You can't show this to be the reason for coming late to the office either. Here are some details of what happened.
Accused EMTs' lawyer decries 'rush to judgment'
NYC victim's mom: EMTs were 'inhuman' not to help
FDNY suspends EMTs accused of refusing to help
Escalator fire closes NYC's flagship Macy's store
Escalator fire hits NYC's flagship Macy's store
Calif. apartments evacuated as cliff crumbles
3 dead after tropical cyclone hits Fiji
SUVA, Fiji — Thousands of Fiji villagers fled to shelters as a tropical cyclone battered the South Pacific nation, causing flooding, damaging homes and power lines, and killing three people, officials said Tuesday.
Disaster management firm moves to NC with 430 jobs
Fire at closed Nebraska plant forces evacuations
Blaze near Neb. propane tank forces evacuations
UN seeking $378M for food, medicine in Zimbabwe
Crosby has 2 goals, assist in Pens' win over Avs
NYC school for disabled evacuated after gas leak
UN evacuates some levels after fire alarm
UNITED NATIONS — The United Nations briefly evacuated three basement levels after a fire alarm went off Thursday morning, forcing U.N. Secretary-General Ban Ki-moon and pop star Stevie Wonder to leave a conference room.
Fed disaster declaration lets La. farmers seek aid
Large fire hits SE London; 310 people evacuated
S. America floods kill 12; thousands evacuate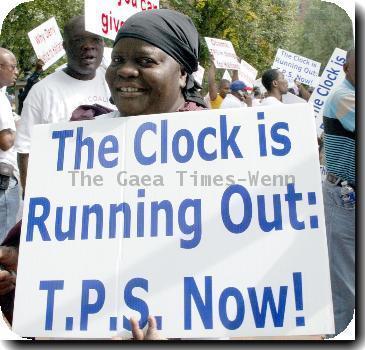 Floods devastate UK Lake District; much of Ireland
Floods devastate UK Lake District; Many rescued
Ellis Island museum evacuated after powder found
East Coast storm begins to move out to sea
House speaker wants federal money to tackle blight
National team to help manage bark beetle problem
LRA approves $5M plan to fix Chinese drywall ills
Ida's torrents dump floods along Atlantic coast
Waning Ida's downpours swamp Mid-Atlantic coast
Clinton supports Philippine antiterrorism fight
Red Cross concern at growth in displacement camps